Vacation Rental Property Management
 Become the Next Homeowner to Join Our Family
Thank you for considering Sunshine Vacation Rentals of the Forgotten Coast to manage your rental property. With over 25 years of combined property management experience, our team strives to provide reliable work, integrity, transparency, and continuous communication to ensure a long-term relationship with our owners. When you list your property with us you can sit back and relax knowing that we're treating your home as though it were our own.
We are a full-service property management company that focuses on providing a competitive, all-inclusive management fee. Our team understands that your property is not only an investment, but one you hope to enjoy. Have ease of mind knowing that we're always nearby to care for your vacation home. Areas we support for property management include Port St. Joe, Mexico Beach, St. Joe Beach, Windmark Beach, Cape San Blas, 30-A, and Indian Pass.
What We Offer Our Homeowners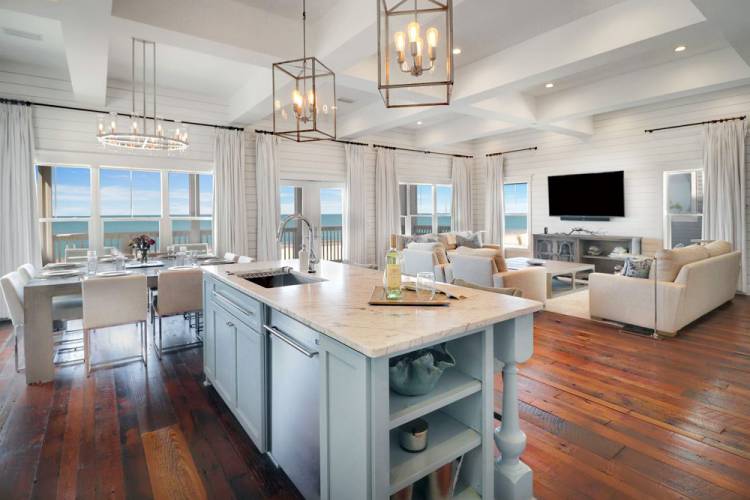 Marketing
Our marketing team is dedicated to enhancing your property's rent-ability. This includes SEO, social media, print, and channel marketing with the focus to increase your properties exposure. Platforms that we focus on are Google, Facebook, and Instagram, as well as booking sites in addition to our platform, such as VRBO, HomeAway, AirBNB, and others.
Other benefits include:
Compelling property descriptions
Professional photography
Spotlighting new and featured properties on various platforms
Constant marketing through promotion of properties and local events and news
Technology
We pride ourselves on utilizing cutting-edge technology to enhance our customer and property owner experiences on our website. Sunshine Vacation Rentals website is accessible via mobile phone, tablet, and/or desktop computer for renters and owners. Our booking engine offers an easy to use search engine which showcases your property and increases results and maximizes revenue.
Credit Card Processing
Most guests prefer to use charge cards when traveling. We are equipped to accept all major credit cards while ensuring the process is safe and secure.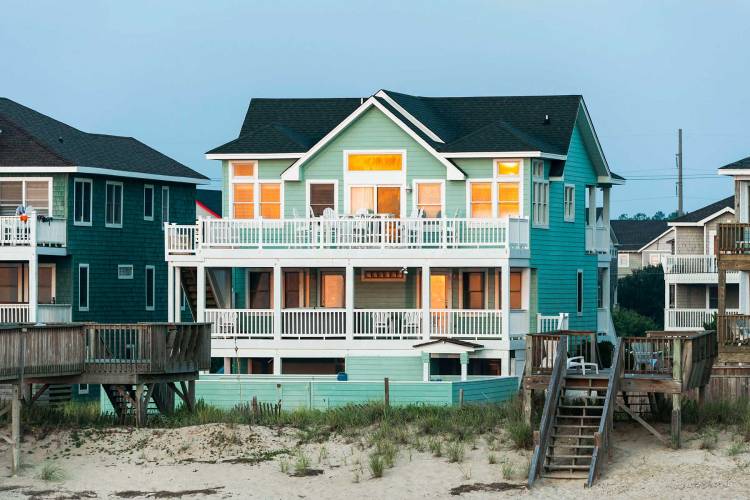 Housekeeping Services
Avoid the hassle of trying to coordinate a cleaning team- The Sunshine Vacation team coordinates and manages all housekeeping needs for our properties. Our housekeeping teams maintain the highest standards of cleanliness and always adhere to national or federal regulations regarding those standards. It has been proven that providing a clean home to our guests results in great reviews and repeat customers.
Maintenance and On-Site Inspections
Our in-house team and vendor relationships allow us to deliver a cost-effective solution to any recurring maintenance needs or repairs requests. Regularly scheduled inspections of your property provide peace of mind that everything is in order. We provide 24-hour on call support for emergencies.
Online Bookings and Guest Services
Online booking services are available 24/7 through our user-friendly website. Reservations can be completed through our portal, or over the phone. Our staff are friendly and knowledgeable and will go the extra mile to offer a personalized service and will respond to all inquiries and questions in an efficient manner. We offer guests an easy, stress-free vacation every step of the way from the moment of booking until check-out time!
Let's Work Together!
Let's talk about your property and your goals and see if our approach and experience is right for you. Call us at 850-899-5666 or email us today at info@sunshinevacarentals.com. We look forward to hearing from you and delivering a level of service exceeding your expectations. 
Frequently Asked Questions by Property Owners
What do we need to do to list our rental home(s) with Sunshine Vacation Rentals of the Forgotten Coast?
The process to list your property with us is very simple. Just give us a call at 850-899-5666 or email us at info@sunshinevacarentals.com, and we'll start the onboarding process! Our team can have you set up on all the major booking sites within days.
How much does it cost to list your property with Sunshine Vacation Rentals of the Forgotten Coast?
There are no upfront costs to list with us. During your complimentary consultation we outline practical suggestions or requirements to inexpensively furnish your property to attract vacation rental travelers and make your home rental ready in order to maximize your rental income.
Can Sunshine Vacation Rentals of the Forgotten Coast handle maintenance and help set up service vendors to take care of our property?
Yes, we have many local contacts and can help you get set up with lawn services, pool services and much more. In addition, we will routinely take an inventory and assessment of the condition of your property and make any recommendations to the owner of repairs or improvements needed. Our maintenance teams will regularly change air filters, light bulbs and batteries at no extra charge to the owner unless your property requires specialty items. We will treat your property as if it was our own. It is our goal to assist you to make your property outshine the competition.
If we list your property with Sunshine Vacation Rentals of the Forgotten Coast, how do we know when our property is rented and how do we get paid?
Every owner has their own account login on our website where you can view real time information on your property and . We use leading vacation rental software that allows owners to view their property at any time. Best of all we deposit your rental income into your bank account once a month.
Who pays for the departure cleaning?
The guest that rents the unit pays for the departure cleaning and any additional cleaning that is requested or required. However, a yearly deep cleaning to maintain your property's rental integrity is required at the owner's expense.
How are resort and sales taxes handled? 
Sunshine Vacation Rentals of Forgotten Coast charges the applicable state, county and city taxes to the guests upon reservation and will in turn pay the taxes to the appropriate parties. You, the owner, are relieved of this responsibility.
What happens if a guest damages an item or takes something with them?
We require a $50 waiver fee on each reservation. This fee covers accidental damage to the property; however, if damage has occurred due to negligence or deemed intentional by nature, we will require the guest to pay for the damage. The guest is responsible for missing items.
Who supplies the paper goods such as toilet paper, paper towels, etc.?
We always provide an initial supply of paper towels, dishwasher detergent, sponge, dishwashing soap, toilet paper, hand soap, laundry detergent, and fabric softener to each guest at no extra charge to the owner.
How much can we charge for our property?
We establish rates based on our extensive research and experience with properties and trends in this area. Your rate is determined by location, amenities, overall appearance, number of bedrooms, and other factors. During the setup process, we will give you suggestions to maximize your property's rent ability and increase revenue.