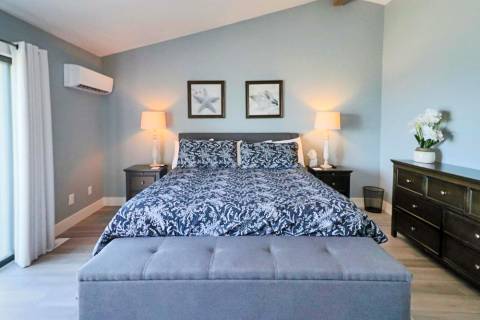 Packing for Your Trip
You may already know that your packing list should contain swimsuits, beach toys and sunscreen, but if this is your first experience vacationing in a rental home or condo you may be wondering what will be provided during your vacation.
Our vacation rentals are stocked with many of the comforts of home, including bedding, towels and kitchen essentials, but there are a few more items you will want to pack.
What We Provide
To ensure your comfort, you will find your rental has been stocked with an initial supply of toilet paper, hand soap, paper towels, sponge, starter dishwasher detergent, dishwashing soap, trash bag, starter package of laundry detergent and fabric softener.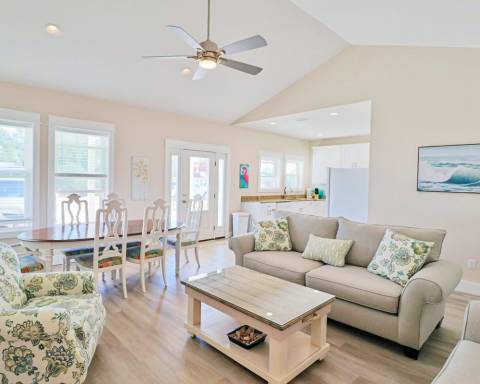 What You Should Plan to Pack
Below you will find a list of items we recommend you bring with you or plan on purchasing upon arrival for your vacation.
• Paper Products (Paper Towels, Napkins, Toilet Paper, Trash Bags)
• Laundry Supplies (Detergent and Fabric Softener)
• Toiletries (Soap, Shampoo, Hair Dryer and Personal Items)
• Kitchen Supplies (Coffee Filters, Condiments, Spices, Dishwasher Detergent)
• Baby Equipment (Pack-n-Play, High Chair) - Baby equipment is available to rent from Sunshine Vacation Rentals. Arrangements must be made prior to arrival.
• Beach Gear (Towels, Umbrella, Chairs) - Many of our vacation homes have beach equipment for you to enjoy; however, Sunshine Vacation Rentals cannot guarantee what will be available upon your arrival.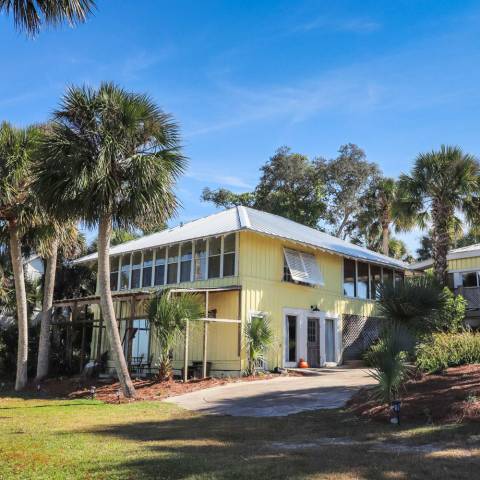 Time Zones
When visiting our area, please be aware that it is in two different time zones, Eastern and Central. With that being said, sometimes clocks on electronic devices change to reflect the nearest time zone. This may cause some confusion when determining the correct time. Central time zone applies to Mexico Beach, and Eastern time zone applies to St. Joe Beach, Beacon Hill, Port St. Joe, Windmark Beach, SR 30A, Cape San Blas, CR 30-A and Indian Pass.
We have a variety of pet-friendly homes for you to rent; however, arrangements must be made before your arrival date. A non-refundable pet fee of $125 or $200, plus tax, will apply. Gulf County allows pets on the beach as long as your furry friends are on a leash. Mexico Beach allows pets on the beach in designated areas only.
Leave No Trace
In 2015, a "Leave No Trace" ordinance was issued for Gulf County beaches. Anything you bring to the beach with you should leave the beach with you. Please do not leave any belongings on the beach overnight. We are very proud of our beaches and want to keep them in pristine condition.
If you have additional questions on what to expect when staying in one of our rental homes, please feel free to contact us at info@sunshinevacarentals.com