Explore Mexico Beach
A Small Florida Beach Town with Big Charm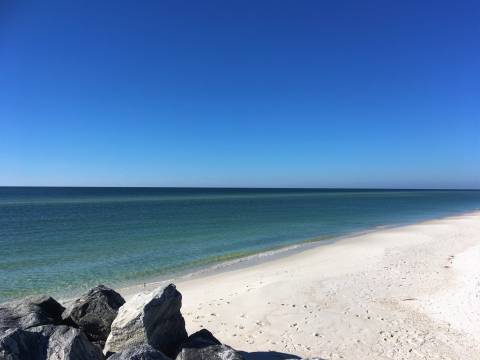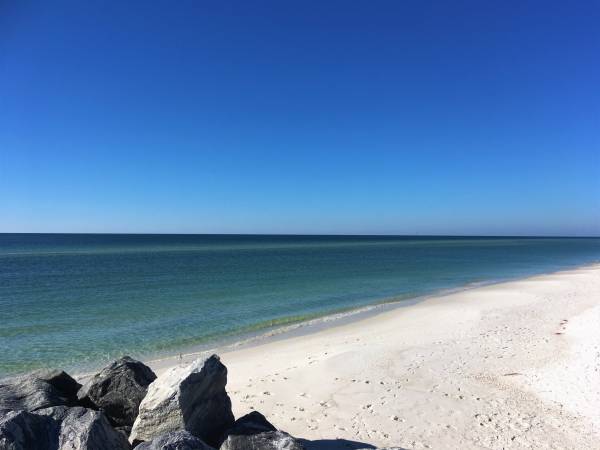 Discover Mexico Beach on Florida's Forgotten Coast
For years, the quaint coastal town of Mexico Beach, FL has served as a wonderful beach vacation destination for families and solo travelers. Mexico Beach is a relaxing and serene town along Northwest Florida's Gulf Coast. By visiting Mexico Beach, you can enjoy tranquility and the abundant natural beauty at the town's white-sand beaches as well as out in the waters of the Gulf of Mexico.
In addition to Mexico Beach's natural splendor, the town itself offers plenty to do in the way of shopping and dining. The town hosts a great selection of locally owned boutiques and other shops where you can pick up a unique souvenir from your travels. As a Forgotten Coast town, Mexico Beach is also home to many incredible seafood eateries and other great local restaurants.
Looking to explore more of Florida's gulf-front beach towns on the Forgotten Coast? Mexico beach is closeby to many other exciting destinations such as Panama City Beach, Cape San Blas, and Port St. Joe. Each destination offers its own blend of Florida beach life and fun things to do. Check out our Explore page to see all the great towns and cities nearby Mexico Beach.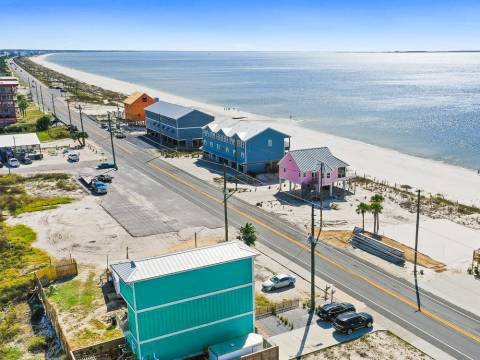 The History of Mexico Beach
This charming little town is well-known for its small-town vibes and overall great atmosphere. It picked up its initial popularity with the establishment of Highway 90 and Tyndall Field. However, industry began booming when the Mexico Beach Canal was established, creating easy and quick access to the Gulf. In later years, its popularity for sport fishing also signaled this area out for fishing lovers all over the world.
The city has been able to maintain its small, beach town atmosphere by protecting beach fronts against development, and restraining/restricting commercial development. This has allowed the town to preserve its natural white-sand beaches and unobstructed views of the Gulf waters. Although Hurricane Michael hit this small town hard, it has managed to bounce back!
Mexico Beach Vacation Rentals
A perk of this town is that property is never far from the beach and most offer tons of amenities for vacationers and their families. Rentals in Mexico Beach can include private pools, fenced backyards, beach access, and so much more. Another perk for vacationers is that these Florida beaches are not crowded and stretch for miles and miles offering a laid back, unforgettable vacation along the Forgotten Coast.
Mexico Beach Post-Hurricane Micheal
In October of 2018, 85% of the buildings Mexico Beach were severely damaged or destroyed by Hurricane Micheal. Since then, however, the town has made a remarkable recovery to reclaim its status as one of the best Forgotten Coast beach towns to visit in Florida.
Hurricane Michael was a huge wake-up call to the town, and the locals took decisive action when rebuilding began. Mexico Beach adopted some of the strictest building codes in Florida, and extensive hurricane-proofing measures were taken in the reconstruction. 
These measures have meant a longer time to rebuild, but Mexico Beach now has returned to its former glory and then some. Although there is always the chance of another storm in the future, Mexico Beach is much stronger now and prepared to face anything that's thrown at it.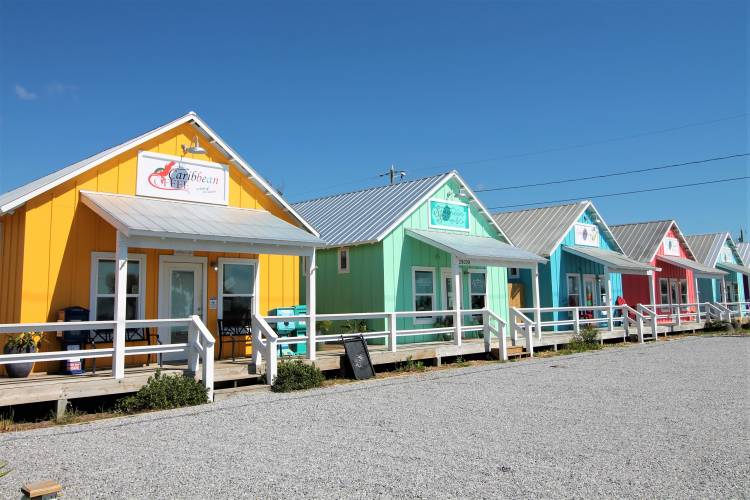 Visit the quaint shops and take home a piece of the Forgotten Coast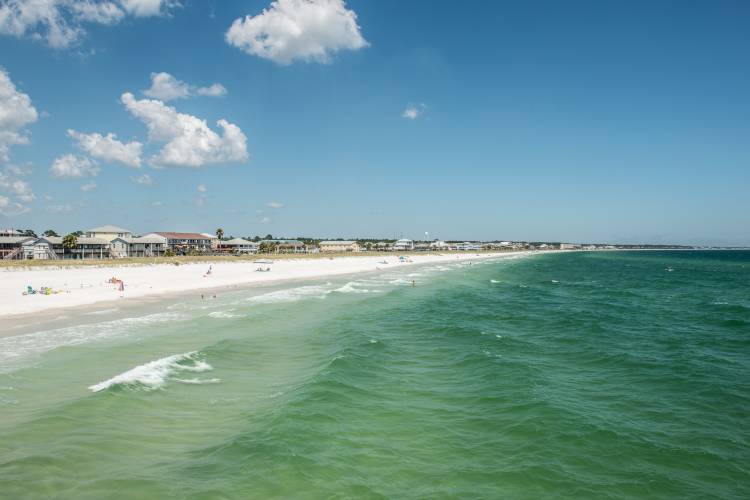 Kick back, relax, and soak up the sun
Check Out More Forgotten Coast Vacation Rentals