Explore Apalachicola
Oyster Capital of the World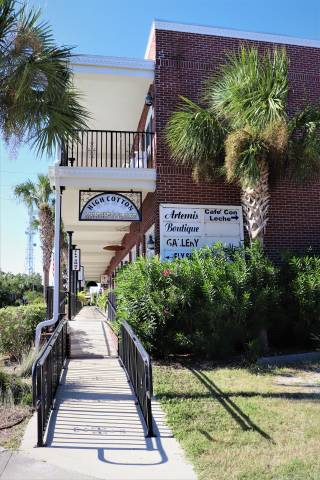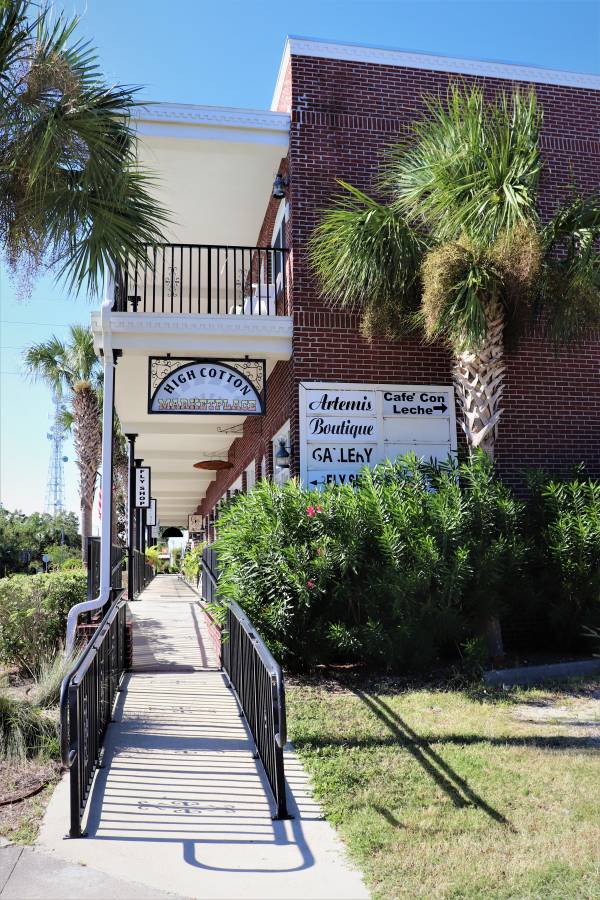 What Apalachicola Vacations Offer
Apalachicola Florida is a charming fishing town offering only the best in terrific fresh local seafood, lovely waterfront parks, and enchanting inns. This town is packed full of history! Those who visit get to experience the maritime culture of Apalachicola's oyster, timber, and fishing history.

It is easy to find ways to pass the time in historic Apalachicola. Visitors can enjoy tons of historical buildings around town, such as the John Gorrie Museum. For vacationers interested in doing some shopping, take a stroll through historic downtown Apalachicola. This small town, nestled within Franklin County, offers several vacation properties and vacation homes all within close range of the towns pristine white sand beaches. Take a short trip to St. George Island or Carrabelle Beach for the day to explore the natural beauty of the Forgotten Coast.

For vacationers that want to enjoy the natural beauty of Florida, consider heading over to one of the several national or state forests in the area. They all offer excellent fishing, protected shallow bays, hiking, and launch points to enjoy kayaks or canoes. Launch boats into the beautiful Apalachicola river, or enjoy a quick drive to the Forgotten Coast to visit Port Saint Joe and Cape San Blas.
The History of Apalachicola, Florida
The town of Apalachicola, Florida, has had an interesting history. At it's peak, this town was responsible for producing almost 90% of Florida's oyster production. Today, this cozy little fishing town is still known to be a local spot for various aquatic activities such a fishing, and the host of the annual Florida Seafood Festival.

The bay, well known for its famous Light House, is home to the many fishing vessels that have sailed the waters of this beautiful gulf town, proudly displaying their patinas of years of service. Even today, visitors can walk down to the bay to catch the fishing boats hauling fresh catches of shrimp and fish, most of which are sold in the local restaurants nearby.
Vacation Rentals in Apalachicola
Apalachicola is the perfect spot for family vacations. There are abundant white sand beaches, some of which are also pet friendly. Staying in Apalachicola offers access not only to the historic Apalachicola bay, but also to the vast access to it's many gulf beaches. Vacation rental homes are scattered throughout the area, but some include private backyards or private pools.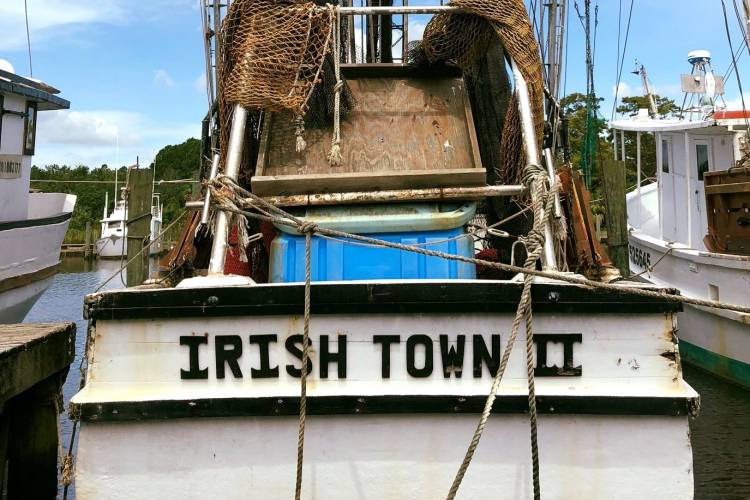 Fishing vessels at the Scipio Creek Marina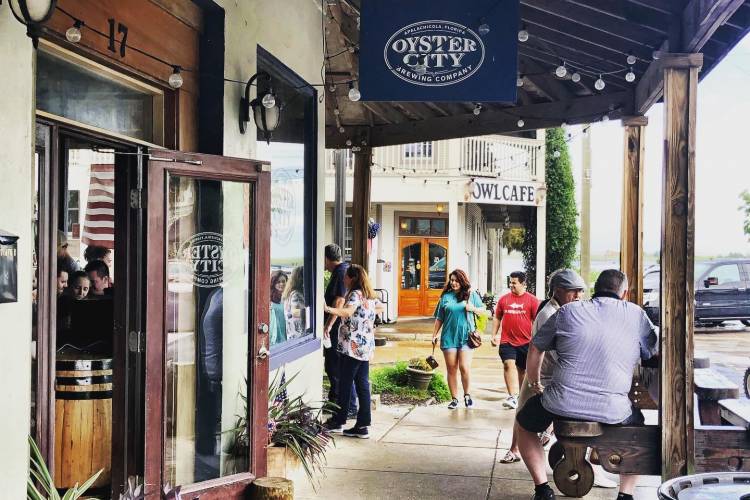 Oyster City Brewing Co.